Tips on what to wear in Dubai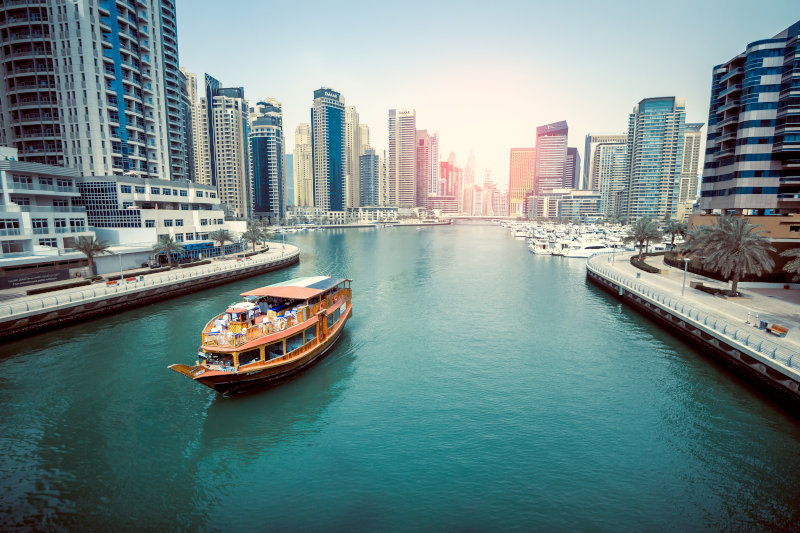 Going to Dubai? Perfect! It is a great time to visit the city. How are you going? With family or backpacking? Well, no worries. Here's a perfect guide for you on what to wear in Dubai, irrespective how or when you're going.
Dubai is a city of many contrasts. It is one of the only places in the world where you'll see desert and ice at the same time. The culture too is in stark contrasts with many western cities of the world. While they have the nicest luxuries and modernity you can find in the world, the city still kept its cultural values intact. Arabic culture is quite conservative when it comes to rituals and clothing. But with the influx of tourists from all over the world, the city has relaxed a lot of its regulations. However, there are a few basic rules that every tourist should follow. Read on to learn everything you need to wear when in Dubai and enjoy a trip of a lifetime.
Going to Dubai with your family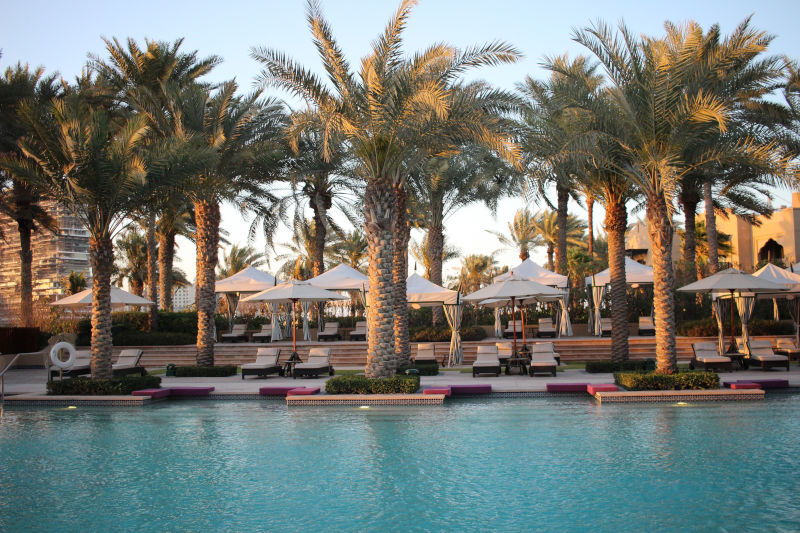 If you're going to Dubai with family rest assured of an amazing time. It is an absolute family destination. The only issue is the weather. It is a desert place and therefore, it is going to be HOT. Whether that makes you feel like wearing minimal clothing at all times. However, remember that the city is in UAE and the entire country follows Islamic culture. Although the majority of the city consists of expats, the culture remains Arabian and there are a few rules you must adhere to when in Dubai with family.
What to wear in Dubai?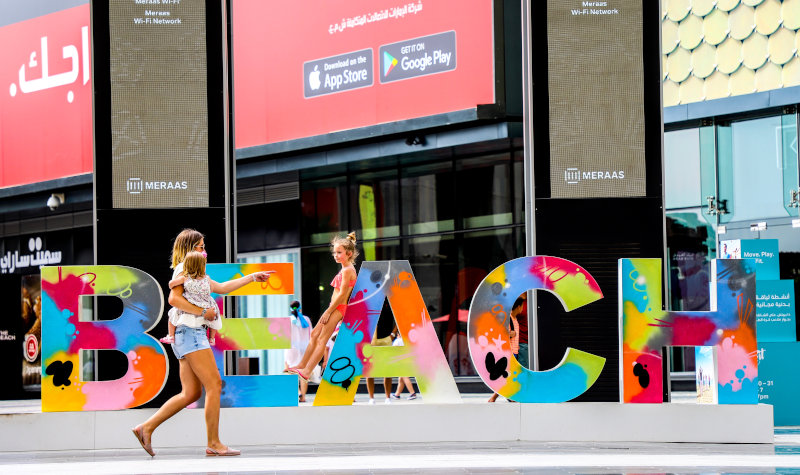 For both men and women, an indecent show of skin is not appreciated in the entire UAE. Make sure that you pack clothing that covers the maximum parts of your body. By that, we don't mean you need to wear the traditional burqa, but certain clothes such as short skirts (above knee length), mini dresses, tank tops and bikini tops should be avoided. As beachwear it's okay, but only when you wear it at the beach. But even as beachwear, it is a good idea to choose the most appropriate and decent version possible for your trip.
For kids, there are no such restrictions. From sleeveless to skirt -tops and shorts, they can wear anything as long as they're comfortable.
The Dubai Dress Code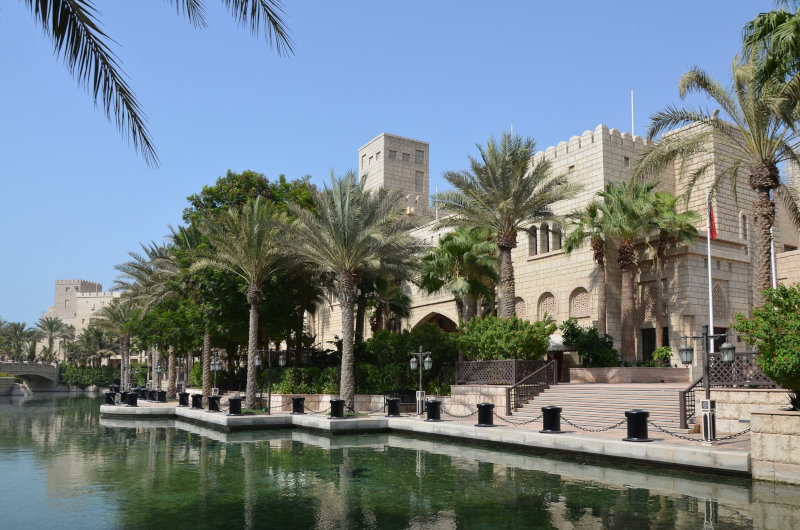 There's a lot of discussions on the Dubai dress code and people are often confused about why it is so important to dress appropriately. The answer comes from the local people. The way they dress and carry themselves is what decides the dress code, and in Dubai the locals have huge respect for their Emirati culture. But that does not stop them from wearing designer brands. Oh yes! In Dubai you will find the most luxurious fashion brands and locals flaunt it to their best. However, they mostly choose clothes that cover the body and do not show skin unnecessarily.
If you see a traditional local male, he will be mostly seen sporting the 'kandora' or 'dishdasha'. It is an ankle-length, garment, loose-fitting and made of cotton in white color. Their head is covered by 'ghutra' with 'agal' a black cord that holds the cloth in place. It is a tradition of this desert country as the white loose-fitting garment perfectly reflects the harsh sun rays off the body and the headscarf saves them from heat. Women traditionally wear an 'abaya'- again a loose-fitting black color long ankle-length coat that covers the clothes beneath.
Women working in offices in Dubai are expected to wear shirt and trousers and if opting for skirts, at least till knee length. Any clothing must cover the upper part of their body properly. Also, wearing abaya is perfectly alright in the workplace too. However, women are not bound to cover their head unless visiting a mosque.
When you're going for a Dubai desert safari, make sure you wear comfortable clothing. Avoid any kind of skirts that can get lifted in the adventurous ride. From sand dune bashing to quad biking, camel riding to doing a lot more in the desert safari; you need comfortable clothing so that your focus is on enjoyment and not managing your clothes.
Common myths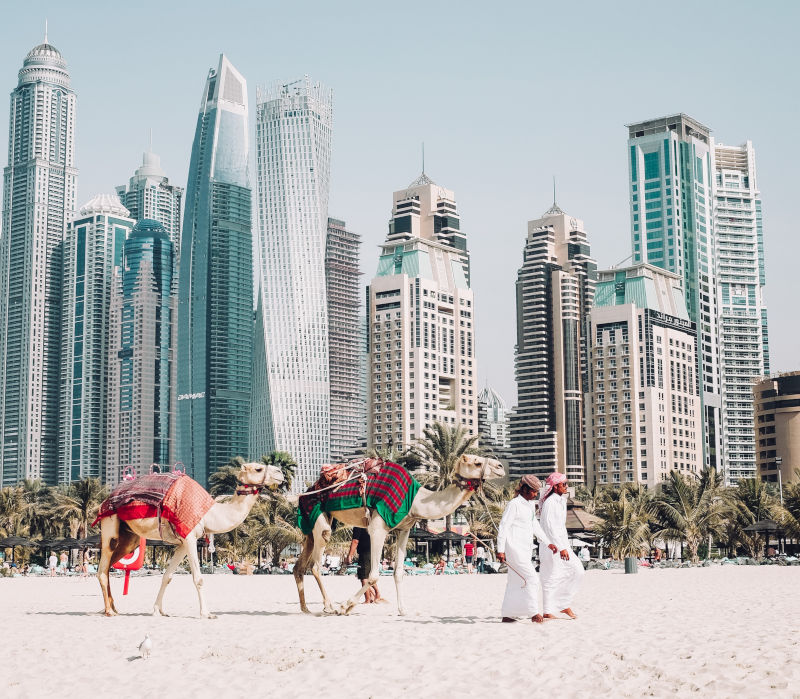 Some people believe in the myth that "even tourists have to wear traditional clothes".
This is far from true. Tourists have no such binding. In Dubai only 7% of the people are locals and the rest are expats. Furthermore, the primary earnings from the city come from tourism. Therefore, it is fairly modern, cosmopolitan, and fashionable city, especially when compared to its neighboring cities.
Another myth is that "locals are forced to wear traditional clothing".
Wearing the traditional 'abaya' and 'kandora' is a matter of pride for every Emirati. The local women of Dubai might be wearing the best of Prada or Armani inside but would still prefer wearing an abaya to cover herself while stepping outside. It is a matter of personal choice. There are so many local men and women who flaunt the best of designer modern wear without hesitation while maintaining the level of decency needed.
A common myth is that "women cannot go sleeveless".
We know it is hot and even the thought of wearing full sleeves might scare the tourists traveling to Dubai, especially in the summer season. Women can wear sleeveless and it is perfectly fine as long as it looks decent and blends well with the surroundings and does not raise an eyebrow. Pair it with a good legging and enjoy your trip to the desert city.
Practical fashion tips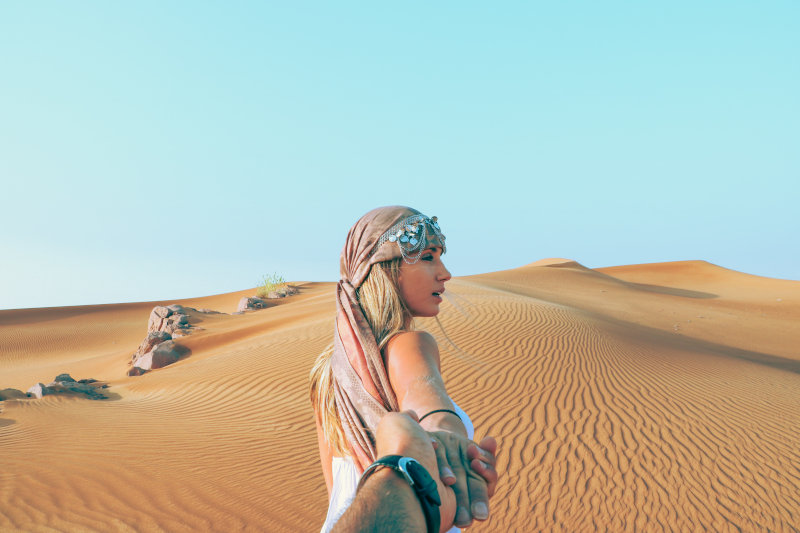 Yes, you can wear shorts in Dubai, but don't wear shorts that are too revealing. There is no need to bring mini-skirts and hot shorts, unless you plan to wear them at the beach.
The same principles can be applied to other clothes that show skin. Try to avoid showing cleavage in Dubai. It's also a good idea to pack jeans with a higher waistline, as to not give others a peek of your bum when you sit. And bearing your midriffs, except when you're at the beach, is also not really appropriate in Dubai.
The same goes for see-through clothing. It is best to avoid wearing any kind of clothing that make your lingerie visible. This also goes for any combination of short tops and transparent leggings. It is a good idea to keep your clothing modest.
Even for men, there are many bars and clubs that don't let people in when they wear shorts or sneakers. However, it is okay at most of the places.
Welcoming and modest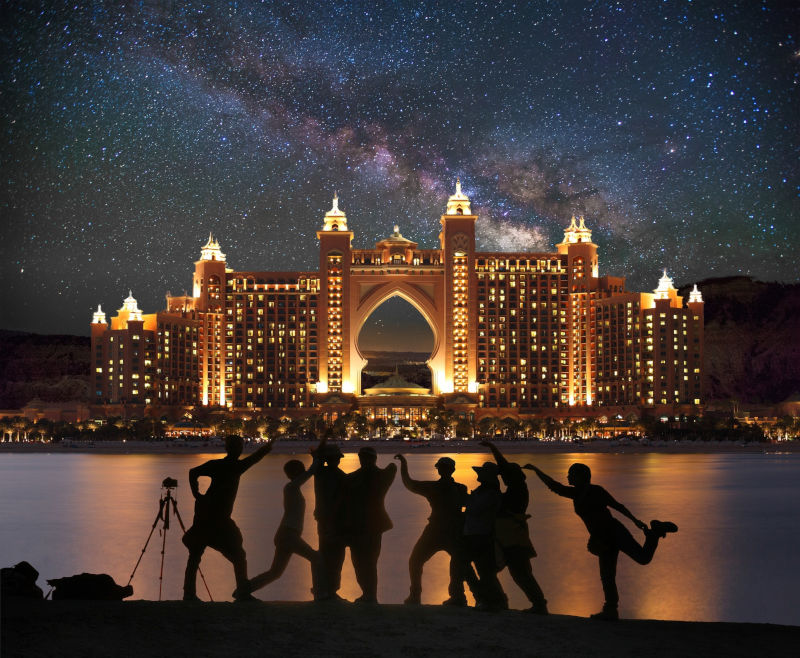 Dubai is an extremely welcoming city. As a tourist the best way to enjoy and learn about a place is to blend in there. Respect the traditions, customs, and culture and blend in there like a local to experience the soul of this beautiful city. If you accept Dubai with its modesty, then Dubai is sure to give you back an abundance of love and warmth.
About the Author:
Our guest author is Neha from Dubai Wikia. A Highland lover and avid trekker, Neha likes being surrounded by nature's beauty. She finds travel, music and writing therapeutic and loves to discover new places and make new friends.
---
---