5 Free things to do in Orlando Florida (that are actually fun!)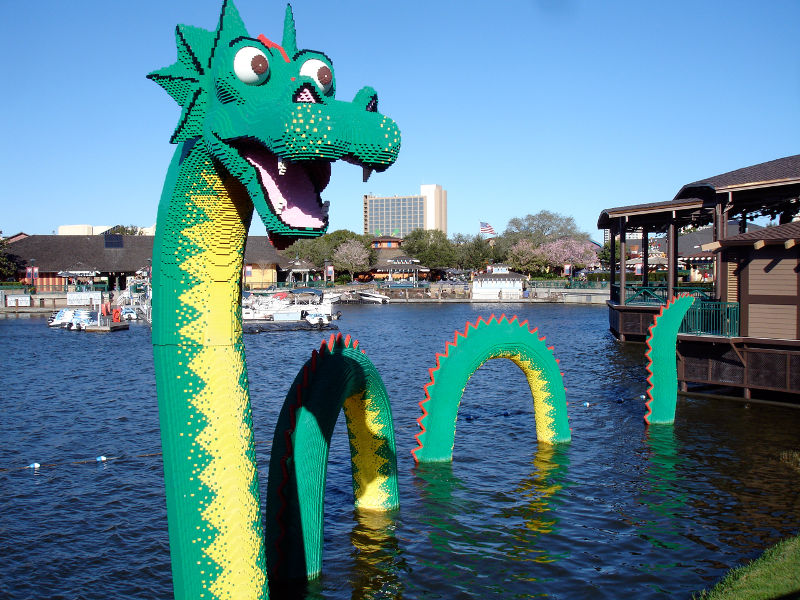 The city of Orlando attracts over sixty millions visitors every year as people are drawn towards its theme parks. Some major attractions are Walt Disney World (including Animal Kingdom, Epcot, Hollywood Studios and Magic Kingdom), Universal Orlando Resort (including Citywalk, Islands of Adventure and Universal Studios), SeaWorld Adventure Park Orlando, Aquatica, Discovery Cove, Holy Land, Gatorland and Wet 'n Wild. Visiting these fantastic attractions will absolutely be lots of fun, but they can also be quite costly. Especially when you're out with a big family. Thankfully there are also an abundance of enjoyable free things to do in Orlando. So we've made a list of five unique and free things we recommend doing in Orlando.
Disney's BoardWalk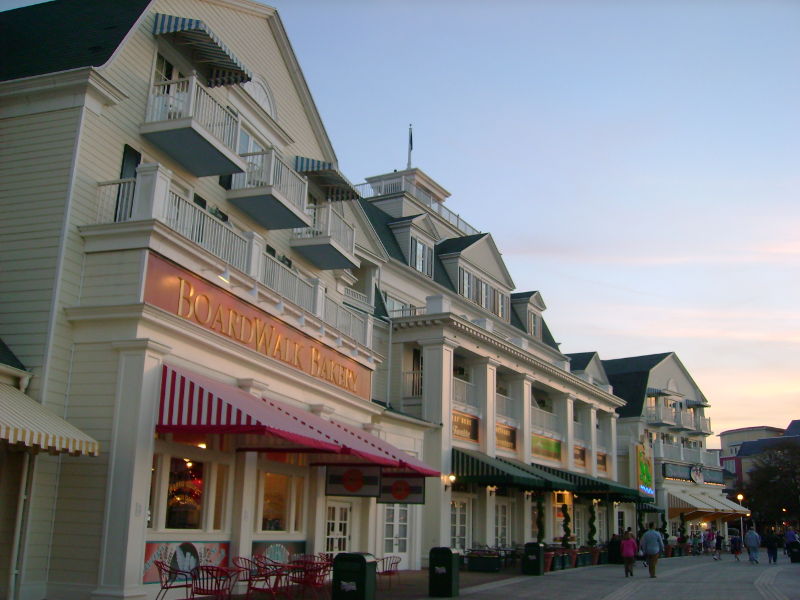 Even if it wasn't for free is Disney's BoardWalk absolutely worth a visit. The BoardWalk offers decor inspired by the seaside districts of the Northeastern United States, like Cape May in New Jersey, or Coney Island in New York.
Just stroll about a mile around Crescent Lake and enjoy the views, the sounds from the restaurants, the unique shops and atmosphere. At the BoardWalk you will find free (and paid) fun activities for you and your family. There are street artists like fire-eaters, jugglers, magicians and comedians. Or you could just sit down, relax and watch the lake view with friendship boats come and go. And why not get on board as the boats will get you around Walt Disney World Resort for free. When (you are 21 years or older and) it becomes late and still feel energized, you can enjoy yourself on the dance floor of nightclub Atlantic Dance Hall, which often has no cover charge.
It is recommended to visit Disney's BoardWalk after sunset, because the scenery will be pretty and beautifully lit up. And because it is next to Epcot you will be able to see some of their 9pm firework show for free. If you drive to entrance of Disney's BoardWalk you can ask a lot attendant for a free three-hour parking permit.
Lakeridge Winery & Vineyards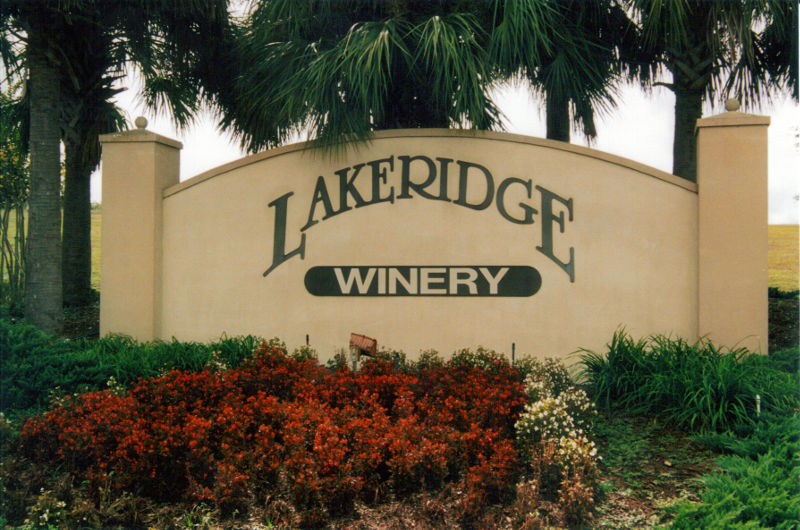 If you are a fine-wine enthusiast you should visit this 127-acre paradise, which is one of Florida's largest vineyards with a bottling capacity of about 2,300 cases per day. This vineyard is just 40 km (25 mi) west of downtown Orlando.
Lake Winery hosts twelve (not free, but low admission) themed festivals a year, where you get treated to exquisite wine tasting and complimentary winery tours around their beautifully kept gardens that could serve as a picnic area, with great live music, food, beer service (local and import), and giveaways.
But they also offer free tours with wine tasting and are conducted seven days a week. This fun, interactive tour, leading up to the process of free wine tasting is family friendly and lasts approximately 45 minutes to an hour. First a brief video will be shown detailing the winemaking process, then you will be guided through the bottling and fermentation area and then leads onto a terrace overlooking acres of the vineyards. The tour will end downstairs at the tasting counter where you will enjoy a variety of Lakeridge wines. If you really like one of these wines there is also the possibility to buy a bottle in their gift shop. The free wine tours are offered from 10:00am to 5:00pm from Monday to Saturday, and from 11:00am to 5:00pm on Sundays. The tours stop an hour before closing time.
LEGO Imagination Center downtown Disney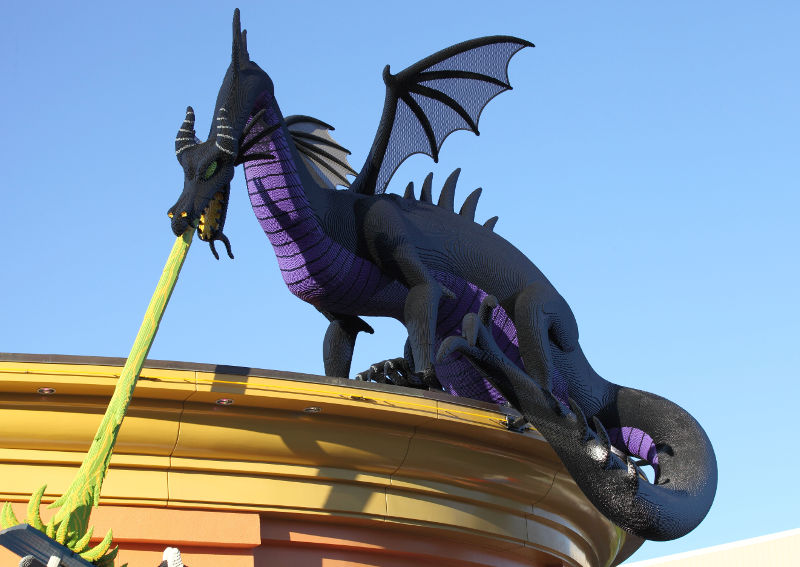 Your kids will go bananas at the LEGO Imagination center which is as much of a showcase as it is a store. You can find this kids' heaven in the Marketplace of Downtown Disney between Disney Store Once upon a Toy and the restaurant Earl of Sandwich.
The LEGO models will leave you amazed. The demonstrations include huge 12-foot T-Rex, a giant sea serpent protruding from the nearby lagoon and life-sized Disney models like Buzz Lightyear and Woody, Snow White and the Seven Dwarfs, and even Bambi and Thumper. Further are there the rich collection of assorted real color mini models and the showcases for LEGO motion activated scenes. There is also a striking Pick-A-Brick Wall featuring legos of every size, shape and color. There are computers set up for kids to design structures and play games. Get involved in their hands-on events like building LEGO building contests under the clock as a family fun activity!
Opening hours are Sunday- Thursday from 9:30am until 11:00pm and Friday-Saturday from 9:30am until 11:30pm. Through sections A and B of parking lot 1 is it possible to park for free.
Lake Eola Park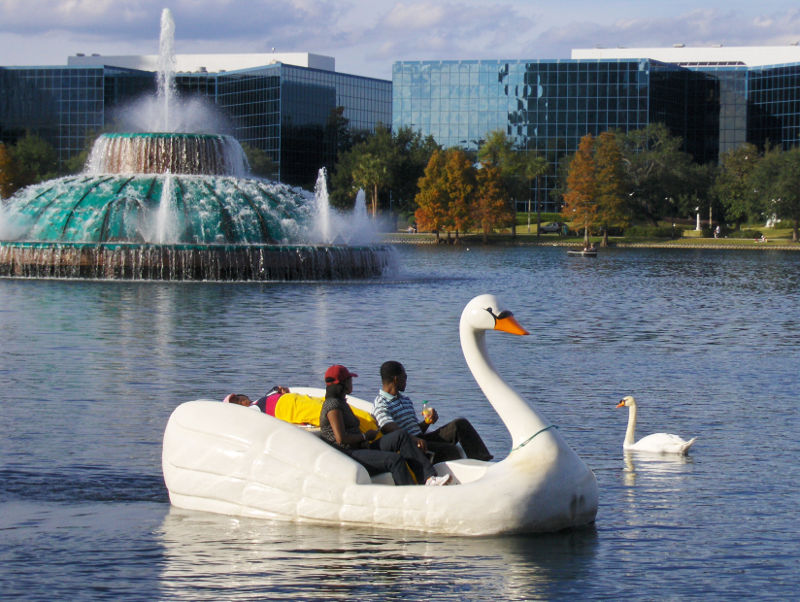 You can find this beautiful public park in Downtown Orlando. It is centrally located between four streets; North Eola Drive, East Robinson street, North Rosalind Avenue and East Central Boulevard. It is an ideal and free escape from the hustle and bustle of city life without having to leave Orlando. The park itself offers a calm picnic site. Swans and other birds inhabit the park, but the lake with its prominent fountain is the main feature of the park. At night this majestic fountain changes colors.
The sidewalk that circles the lake is about 1-mile in length, so that's ideal as a running-track if you want to measure how far you've ran. But you can also relax amid beautiful flower beds and enjoy the spectacular view of Orlando's skyline. The Orlando Farmers Market (or Eola Sunday Market) happens every Sunday from 10:00am to 4:00pm, for those interested in some local cuisines and a little country vibe.
There are also fun activities that are unfortunately not totally free but often have a friendly admission. You can for example join fun activities like the T'ai Chi, Kung Fu and Yoga classes that take place in the park. A number of fun events are hosted at the Lake Eola Park including Spin City Classic in March, Fireworks at the Fountain on 4th of July and Fiesta in the Park on every first weekend of November. On the west side of the park is a Walt Disney Amphitheater that also hosts many events like concerts, festivals and theater performances. And there are romantic graceful swan-shaped paddle boats on the lake that could be rented.
Cornell Fine Arts Museum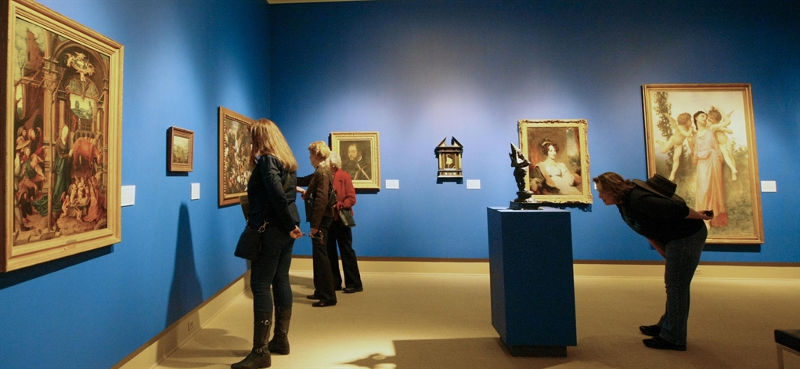 The Cornell Fine Arts Museum is located on the Winterpark campus of the historic Rollins College by a really scenic lake. It offers a world-class art collection, engaging traveling and permanent exhibitions. And their emphasis is on learning and teaching through and with art.
Visitors of all ages will be engaged because of their wide ranging permanent collection that includes antiquity through contemporary eras, paintings that range from modern and contemporary American art to European old masters and a broad collection of prints, drawings, and photographs with a total of more than 5,000 objects. What to think of art from famous names like Albert Bierstadt, Alex Katz, John Frederick Kensett, Henri Matisse, Thomas Moran, Pablo Picasso, Ed Ruscha, Giovanni Battista Tiepolo and Jacopo Tintoretto. Next to these big name artists the museum also offers a watch key collection with over 1,200 pieces for the connoisseur.
The museum offers tours, family programming, and has an education gallery with interactive play stations. Periodically the Cornell Fine Arts Museum hosts temporary exhibitions from prominent and emerging American and European artists.
Near the campus they also have a contemporary art collection at the Alfond Inn. It is a satellite space for their Alfond Collection of Contemporary Art.
The Cornell Fine Arts Museum as well as the parking nearby are completely free of charge. Visitors can park for free at the SunTrust Plaza Parking Garage at Lyman Avenue when they have registered their vehicle at the front desk of the museum. Opening hours are Tuesday from 10:00am to 7:00pm, Wednesday-Friday from 10:00am to 4:00pm and Saturday-Sunday from 12:00am to 5:00pm.
---
---